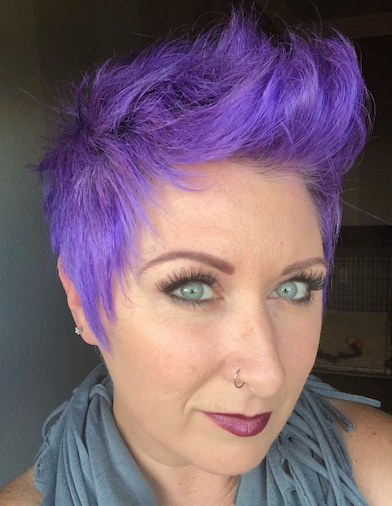 MISTY
Level 4A Stylist
Advanced Education:
Design with Sam Villa
VIP class with Sam Villa
Cut & Know Why NYC with Chris Baran
Color and design with Jesse Linaires
Color techniques with Randy Topham
Redken Color Certification NYC
Color Techniques with Kris Sorbe
Cutting with Chris Baran @ TSPA
Highlighting with David Stanko
Design with Chris Baran in salon
Color Techniques with Molly Simien
Color class with Matthew Tyldesley
Redken Specialist Program
Redken Master Specialist Program
Redken Color Correction Matthew Pierce
Step Up Michael Cole
Step Up Linda Macchi
Associate training with Heather Bagby
Design with Roger Molina
Redken Symposium 2013
Finishing with Noah Hatton
Color with Julie Lahr
Color Correction with Ty Isobe
Cutting with Brayden Peltiere
Advanced color with Leah Freeman
Balayage with Chiala Marvici
Men's tailored cutting with Brian Bowman
Mix Masters NYC Kris Sorbe, Sean Goddard, Adam Brown
Michael Cole in salon
Balayage and Ombré with Guy Tang
Color with Tracy Cunningham
Color Correction with Chiala Marvici
Business with Gavin Salsbury
Principles of Blonding with Jerric Fruits
Design with Lauren Hagen
Color Placement and City Beats with Justin Isaac
Redken Symposium 2017
Business class with Linda Macchi
Special occasion hair w/ Noah Hatton
Entreleadership with Dave Ramsey
Pureology cut with Michelle Patton 2017
Special Occasion/Editorial with Noah Hatton 2017
Heather Bagby business June 12, 2018
Pixie cuts with Michelle Patton July 15, 2018
Color +balayage with Jerric Fruits Sept 9, 2018
Salon Emotions with Unis January 6, 2019
Redken Symposium 2019
Blonding/balayage with Lindsey Olsen May 2019
Complete Curls Class Pureology
ABOUT MISTY
Outside the salon company, what are your hobbies? I love playing video games, specifically Nintendo games, I love being a volleyball mom to my daughter, in summer I love to swim, I love cooking and entertaining friends, I have 3 dogs that I like to walk around the neighborhood and play with, and I love music a lot.
What or where is your favorite vacation spot? I've been so many places it's hard to choose a favorite, but the farthest away I've been was India.
Name something most people do not know about you. I play the drums.
What is your favorite season of the year? Summer, since I love being in the pool!
What hair type is your favorite to work on or hair type you specialize in? Short is hair definitely a strength for me. It's very detail oriented and something not everyone is comfortable working on.
What is your favorite in salon service and why? I love hair color. I love finding creative ways to create natural color looks and dimension and my absolute favorite is vivid hair color! I am so very happy that more people are interested in having non-traditional hair color, the brighter the better!!