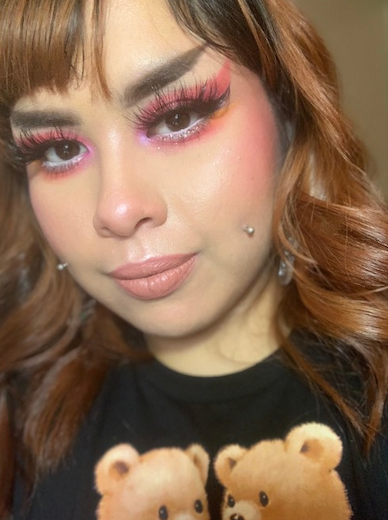 ABOUT LAURA
What education and certifications do you have to support your career?
Cosmetology license, Salon LaPage Associate Program, Certifications for Dermalogica, Pravana, Olaplex, and Barbicide
Outside the salon company, what are your hobbies?
Painting, making art, journaling and reading, taking my pups to the dog park.
Name something most people do not know about you.
I'm a concert junkie! I love traveling for shows , being front row, waiting all day to be front row, making new friends with the same love for music and possibly meeting the band.
What hair type is your favorite to work on or hair type you specialize in?
Colorful long hair! It's fun to live through them!
What is your favorite in salon service and why?
Vivids or the acidic bonding treatments because I know they're so relaxing and there is a huge difference when styling their hair after getting a treatment.